Comparative Economic Systems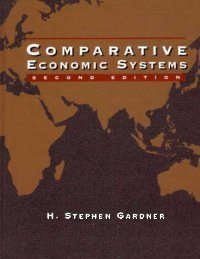 Here, you will find a large collection of Web resources, organized according to the subject matter in my textbook, Comparative Economic Systems, 2nd Edition
(ISBN: 0-03-032822-5)

Part I: Bases of Comparison
1. Economic Systems: Classification and Performance
2. Comparative Economic Statistics
Part II: Economic Systems
3. History and Theories of Capitalism
4. History and Theories of Socialism
5. Economics of the Developing World
Part III: The Americas
6. The Western Hemisphere: An Introduction
7. The United States: The Service Economy
8. Latin America: The Jaguars Awaken
Part IV: Western Europe
9. The European Economy: An Introduction
10. The United Kingdom: Declining Capitalism
11. Germany: Unifying the Social Market Economy
12. France: Planning in the Market Economy
13. Sweden: Whither the Welfare State?
Part V: Central Eurasia
14. Central Eurasia and Eastern Europe: History and Overview
15. The Political Economy of Soviet-Style Central Planning
16. Central Eurasia: Socialist Economic Reforms
17. Central Eurasia: Making Markets
Part VI: Asia and Africa
18. Asia and the Pacific Area: An Overview
19. Japan: Rebuilding after the Bubble
20. China: The Continuing Revolution
21. Africa: The Challenge of Development
Part VII: Conclusions and Prospects
22. The Economic Future: Cooperation or Confrontation?


home

résumé

courses

resources
hankamer school of business
baylor university

baylor economics