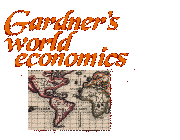 ECO 2307
Principles of Macroeconomics
(Online Update)
Steve Gardner
Spring 2020
Class Time/Location:
TR 3:30-4:45pm, wherever you are!

Gardner Office Hours/Location:
TBA

Texts

Timothy Taylor, updated by Steven Greenlaw, David Shapiro, and others, Principles of Macroeconomics, 2nd ed. OpenStax College, 2018. This book is available for FREE (!!!) in several formats: web view, downloadable pdf, iBook, or Kindle. If you'd like to have a printed copy, you can buy one from Amazon for only $27.08
Additional readings will be distributed electronically.
Recommended References

Baylor Library, Electronic Resources
Baylor Library, Online Journals

OECD, Country Information
OECD, Statistics
U.S. CIA, World Factbook
U.S. Congress, Congressional Budget Office
U.S. Department of Commerce, Bureau of Economic Analysis
U.S. Department of Labor, Bureau of Labor Statistics
U.S. Federal Reserve System, Board of Governors
U.S. Federal Reserve System, FRB Dallas
U.S. Federal Reserve System, Federal Reserve Economic Data (FRED)
World Bank, Global Economic Prospects
World Bank, Statistical Databases

Macroeconomics Blogs

Course Objectives
In ECO 2306 you studied MICROeconomics - the markets for individual products and services. Now, in ECO 2307, we will move to the big picture - MACROeconomics, . We will learn how to measure, understand, and analyze the overall economic performance of a city, state, nation, or even the whole world. More specifically, we will learn:

How do we measure national income (such as GDP), inflation, unemployment, and other macroeconomic variables?
How do the forces of supply and demand cause the overall economy to shift between periods of economic growth and periods of recession?
What is the nature of the monetary and financial system, and how does the central bank (the Federal Reserve in the United States) regulate the growth of the money supply?
How do central governments use fiscal policy (taxes and expenditures) and monetary policy (regulating the growth of the money supply) in their attempt to stabilize the economy and to improve its performance?
How is domestic economic performance affected by international trade, payments, and exchange rate movements?
What are the prospects for future economic growth and prospecrity in the U.S. and abroad?
Evaluation

Your course grade will be based on two mid-semester exams, a cumulative final exam, homework, and quizzes, and it may also be affected by your class participation. See other important information under Attendance, below

| | |
| --- | --- |
| Homework/Quizzes | 20% |
| Exam 1 | 25% |
| Exam 2 | 25% |
| Final Exam (cumulative) | 30% |

Extra Credit: All of you will attend the session of the Global Business Forum that's held during our class time on March 26. You can gain extra credit by attending up to three additional sessions on March 18-22 or by atending other designated events, and by writing brief summaries and responses to the sessions. Each of these reaction papers can add up to an additional point to your final course average.

Semester grade averages will be converted into letter grades according to the following scale: A 91-100; A- 89-90; B+ 87-88; B 81-86; B- 79-80; C+ 77-78; C 71-76; C- 69-70; D+ 67-68; D 61-66; D- 59-60; F below 59.

Attendance

In keeping with University and Business School policies, students who miss over 25% of class meetings (in this case, 8 or more absences) will automatically fail the course. On the other hand, three points will be added to your semester average if you have perfect attendance; two points will be added if you have one absence; one point will be added if you have two absences (for the calculation of this extra credit, there are no excused absences). If you arrive late for class, you will be recorded absent unless you have the roll changed before you leave the class.

Academic Success

Like other members of the faculty and staff, I want to be sure that you have every opportunity to have a successful experience at Baylor. If you have an unexplained pattern of absences or if you seem to be struggling in the course, I will submit an Academic Progress Report to the Success Center. I will work to help you get the support that you need, and I can assist you in finding the resources you need beyond my course. Familiarize yourself with the services provived by the Paul L. Foster Success Center in Sid Richardson or by going to: http://www.baylor.edu/successcenter/. Even if you don't need help, you can get involved by tutoring other students in the future or by telling a hall mate how and where to get help.

Academic Integrity

The university honor code was recently updated, and you can find it here. In line with university policies, cheating, plagiarism, or other acts of academic dishonesty will be reported to the Honor Council and may result in failure of the course or even suspension from the university.

Classroom Conduct

Please make every effort to arrive on time and avoid leaving early. If you must leave early, please tell me before class begins. For more information on this subject, see "Attendance" below.

As a general rule, you are NOT allowed to use notebook computers, cellphones, or iPods during my classes. Why? For several reasons:

There is now very strong evidence that students have better recall of class material and gain a deeper understanding if they take notes by hand instead of typing on a computer. See this article and this research paper.
You may think that you are a great mutitasker - that you can effectively participate in class while you are reading texts/emails, surfing the web, and listening to music - but, if you think that, you're almost certainly wrong. The evidence indicates that multitasking may reduce your productivity by as much as 40%.
Even if your computer work doesn't reduce your own productivity, it is likely to be distracting to other people who are sitting around you. This negative influence on students who sit near computer users has been demomstrated in work at two Canadian universities (see this opinion piece and this technical paper).
Several of my Baylor colleagues have reported an improvement in overall students performance when they have outlawed the use of computers during their lectures.
Exception: You are allowed to use a computer in class if you have a documented physical or learning disability for which the use of a computer is recommended as a helpful accommodation. This normally takes the form of a letter sent to me by the Baylor OALA office. If you have some other form of documentation, please discuss it with me.

Our classes will be more interesting if we have broad and lively discussions. Please participate, but avoid monopolizing the discussion. Respect alternative points of view and help me to "draw out" shy class members.

With the exception of bottled water, we are not allowed to have food or drinks in the Foster classrooms.

For additional information on classroom conduct, see corresponding section of the Student Handbook .

Title IX

Baylor University does not discriminate on the basis of sex or gender in any of its education or employment programs and activities, and it does not tolerate discrimination or harassment on the basis of sex or gender. This policy prohibits sexual and gender-based harassment, sexual assault, sexual exploitation, stalking, intimate partner violence, and retaliation (collectively referred to as prohibited conduct). For more information on how to report, or to learn more about our policy and process, please visit www.baylor.edu/titleix. You may also contact the Title IX office directly by phone, (254) 710-8454, or email, TitleIX_Coordinator@baylor.edu.

The Title IX office understands the sensitive nature of these situations and can provide information about available on- and off-campus resources, such as counseling and psychological services, medical treatment, academic support, university housing, and other forms of assistance that may be available. Staff members at the office can also explain your rights and procedural options if you contact the Title IX Office. You will not be required to share your experience. If you or someone you know feels unsafe or may be in imminent danger, please call the Baylor Police Department (254-710-2222) or Waco Police Department (9-1-1) immediately. For more information on the Title IX Office, the Sexual and Gender-Based Harassment and Interpersonal Violence policy, reporting, and resources available, please visit the website provided above.

First Generation College Students

Baylor University defines a first-generation college student as a student whose parents did not complete a four-year college degree. The First in Line program at Baylor is a support office on campus for first-generation college students to utilize if they have any questions or concerns. Please contact First in Line at firstinline@baylor.edu, call 254-710-6854, or visit www.baylor.edu/firstinline to learn more about the services available.

Military Student Advisory

Veterans and active duty military personnel are welcomed and encouraged to communicate, in advance if possible, any special circumstances (e.g., upcoming deployment, drill requirements, disability accommodations). You are also encouraged to visit the VETS Program Office with any questions at (254) 710-7264.

Students Needing Accommodations

Any student who needs academic accommodations related to a documented disability should inform me immediately at the beginning of the semester. You are required to obtain appropriate documentation and information regarding accommodations from the Office of Access and Learning Accommodation (OALA). Contact Information: (254) 710-3605 - Paul L. Foster Success Center, 1st floor on the East Wing of Sid Richardson.
Revised (Pandemic Online Education) Course Schedule

Jan 14

MACROECONOMIC MEASUREMENT

Jan 16 & 21

Chapter 6

The Macroeconomic Perspective -- PPT

Jan 23 & 28

Chapter 8

Unemployment -- PPT
Note: Jan 29 is the last day to drop a class this semester.

Jan 30 & Feb 4

Chapter 9

Inflation - PPT

Feb 6

Chapter 10

The International Trade and Capital Flows - PPT

Feb 11

EXAM ONE

MACROECONOMIC THEORY

Feb 13 & 18

Chapter 11

Aggregate Demand/ Supply Model PPT

Feb 20 & 25

Appendix B

The Expenditure-Output Model PPT

Feb 27

Chapter 12

The Keynesian Perspective - PPT

Mar 3

Chapter 13

The Neoclassical Perspective - PPT

Mar 5

Chapter 14

Money and Banking - PPT

Mar 7-22

SPRING BREAK

Mar 24

"Pandemic Economics"

Mar 26

Chapter 14

Money and Banking

Mar 31
EXAM TWO

MONETARY AND FISCAL POLICY

Apr 2 & 7

Chapter 15

Monetary Policy and Bank Regulation

Apr 9

Chapter 17

Government Budgets and Fiscal Policy

Apr 14

Chapter 18

The Impacts of Government Borrowing

GLOBAL TRADE AND PAYMENTS

Apr 16

Chapter 20

International Trade

Apr 21 & 23

Chapter 16

Exchange Rates and International Capital Flows

Apr 28 & 30

Chapter 21

Globalization and Protectionism

May 7

FINAL EXAMINATION (cumulative)