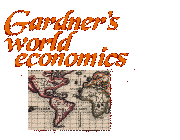 Packback Discussion Forum

Steve Gardner
Fall 2020

Overview

Hoping to make this online course more interactive and engaging, we are going to hold online discussions using the Packback platform that has been used successfully (and recommended to me) by several Baylor faculty members. Here, each week, you will formulate an open-ended question related to our course material, and you will respond to at least two of the questions that have been posed by other class members. Each of your questions and responses will need to rate a "curiosity score" of at at least 40 by the Packback system. To receive your points for the week, you will need to complete your submissions by 11:59pm each Saturday.

If you haven't used it before, here is a general introduction to Packback, and you will receive more information when you set up your account on the site.
How to Register for Packback

An email invitation will be sent to you from help@packback.co prompting you to finish registration. If you don't receive an email (be sure to check your spam), you may register by following the instructions below:

Create an account by navigating to https://questions.packback.co and clicking "Sign up for an Account"Note: If you already have an account on Packback you can log in with your credentials.
Then enter our class community's lookup key into the "Looking to join a community you don't see here?" section in Packback at the bottom of the homepage. Community Lookup Key: ec7d7c17-03ec-4993-bd9f-5ccd8c6aa713
Follow the instructions on your screen to finish your registration.

If this is your only Packback course, it probably will require payment of a $25 registration fee. Look here for pricing information. Overall, this will be a relatively inexpensive course, because the only textbook that you need to purchase is Buchholz's New Ideas From Dead Economists, which you can obtain in paperback or e-book format at the Baylor Book Store or on Amazon for $9-$12. The other readings are available without payment online.
Production Methods and Style

If you have any questions or concerns about Packback throughout the semester, please read their FAQ, found here. For additional help, contact their customer support team directly at help@packback.co.