Dorothy E. Leidner, Ph.D.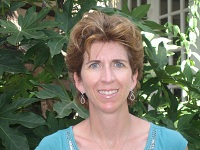 Dorothy E. Leidner, PhD is the Ferguson Professor of Information Systems at Baylor University and the director of the PhD program in Information Systems. Since 2005, she has had a regular visiting professor appointment at the University of Mannheim, Germany where she teachers during the summers. She also serves as a visiting professor at the University of Lund, Sweden, where she travels twice a year to collaborate with PhD students and faculty. She previously served as an associate professor at INSEAD (Fontainebleau, France) and TCU (Ft Worth, TX), and has held visiting appointments at ETH-Zurich, SMU (Dallas, TX), the University of Caen (France), and ITESM (Monterrey, Mexico).
Professor Leidner received her higher education at the University of Texas at Austin, completing her BA in the Plan II program in 1986, her MBA with a specialization in Management Information Systems in 1988, and her PhD in Information Systems in 1992.
As a researcher, Professor Leidner has over 50 refereed publications in such journals as MIS Quarterly, Information Systems Research, Organization Science, and the Journal of Management Information Systems, among others. According to scholar.google.com, there are more than 20,000 citations to her research. Her research covers an array of topics and methods, with roughly equal attention to theory papers, empirical papers, and practitioner-oriented papers. She has 7 best paper awards including the MIS Quarterly Best Paper Award (1995), the Senior Scholar's Best Publication Award (2007), the Journal of Strategic Information Systems Best Paper Honorable Mention Award (2009 and 2010), the Decision Sciences Journal Best Article Finalist (2008), the Academy of Management OCIS division best paper award (2000), and the 2013 Stafford OS Society Award for Best IS Paper published in 2012.
Professor Leidner currently serves as Editor-in-Chief of MIS Quarterly Executive and Senior Editor for Information Systems Research and for the Journal of the Association of Information Systems. She is the co-chair for the International Conference on Information Systems 2015 to be held December 13-16 in Ft Worth, Texas. She directs the PhD program in Information Systems at Baylor, a program she proposed in 2005 and that was approved in 2007. It was a milestone for the University, being the very first PhD program offered by the Hankamer School of Business.
On a personal note, Professor Leidner loves sports. She has been an avid tennis and soccer player since her childhood. She was ranked as a junior tennis player and continues to enjoy playing tennis. She served as girls' youth soccer coach for seven years. Professor Leidner also loves music. She studied piano at the SMU piano preparatory department for 12 years. She continues to learn new repertoire and practice regularly. Aside from sports and music, Professor Leidner has a personal interest in languages. She speaks French and German fluently and is learning Spanish. Her greatest joy is her three beautiful daughters and husband. They enjoy spending the school years in Ft. Worth and the summers in her husband's hometown in Germany.
Baylor University
Hankamer School of Business
P.O. Box 98005
Waco, Texas 76798-8005
USA
Phone: (254) 710-3493
Fax: (254) 710-2258
Email: Dorothy_Leidner@baylor.edu