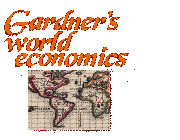 Economics 4338/5338
Supplementary Readings
Spring 2017

1. Alberto Alesina and Paola Giuliano, Culture and Institutions. Journal of Economic Literature, Vol. 53, 2015, pp. 898–944.

2. Facundo Alvaredo and others, The Top 1 Percent in International and Historical Perspective. Journal of Economic Perspectives, Vol. 27, 2013, pp. 3–20.

3. Frederic L. Pryor, Determinants of the Size of the Nonprofit Sector. The European Journal of Comparative Economics, Vol. 9, 2012, pp. 337-348.

4. Dag Detter, Stefan Fölster, and Willem Buiter. The Public Wealth of Nations. Citi GPS: Global Perspectives & Solutions, June 2015.

5. Koen Caminada, Kees Goudswaard, and Chen Wang, Disentangling Income Inequality and the Redistributive Effect of Taxes and Transfers in 20 LIS Countries over Time. LIS Working Papers, No. 581, 2012.

6. Peter H. Lindert, Purchasing Power Disparity before 1914. NBER Working Paper No. 22896, December 2016.

5. James B. Davies and others, The Level and Distribution of Global Household Wealth, Economic Journal, Vol. 121, March 2010, pp. 223-254.

7. Jacob Funk Kirkegaard, The True Levels of Government and Social Expenditures in Advanced Economies. Peterson Institute for International Economics, Policy Brief 15-4, March 2015.

8. OECD, Public Spending on Health and Long-Term Care: A New Set of Projections, June 2013.
Capitalism

9. Geoffrey Jones, Debating the Responsibility of Capitalism in Historical and Global Perspective. Harvard Business School Working Paper 14-004, 2013.

10. John Gibson and David McKenzie, The Economic Consequences of 'Brain Drain' of the Best and Brightest: Microeconomic Evidence from Five Countries, Economic Journal, Vol. 122, May 2012, pp. 339-375.

11. Katsushi Imai and others. Remittances, Growth, and Poverty: New Evidence from Asian Countries. Kobe University RIEB Discussion Paper DP2011-30, November 2011.

Socialism

12. Ran Abramitzky, Lessons from the Kibbutz on the Equality-Incentives Trade-Off, Journal of Economic Perspectives, Winter 2011, Vol. 25, No. 1, pp. 185–208.

13. Andrei Shleifer, State versus Private Ownership. The Journal of Economic Perspectives, Vol. 12, No. 4. (Autumn, 1998), pp. 133-150.
14. Esther Duflo and others, The Miracle of Microfinance? Evidence from a Randomized Evaluation. NBER Working Paper No. 18950, 2013.

15. Enrico Spolaore and Romain Wacziarg, How Deep Are the Roots of Economic Development? Journal of Economic Literature, Vol. 51, 2013, pp. 325–369.

16. Orsolya Lelkes, Minimising Misery: A New Strategy for Public Policies Instead of Maximising Happiness? MPRA Paper No. 48575, 2013.

17. Daron Acemoglu, Simon Johnson, James A. Robinson, The Colonial Origins of Comparative Development: An Empirical Investigation. NBER Working Paper No. w7771, June 2000.

18. William Easterly and Ross Levine. The European Origins of Economic Development. NBER Working Paper No. 18162, June 2012.

19. Justin Yifu Lin. From Flying Geese to Leading Dragons: New Opportunities and Strategies for Structural Transformation in Developing Countries. World Bank, WPS5702, June 2011.

20. Kathleen Beegle, Rajeev Dehejia, and Roberta Gatti. Why Should We Care About Child Labor? The Education, Labor Market, and Health Consequences of Child Labor. NBER Working Paper No. 10980, December 2004

21. Thomas Sikor and Daniel Muller. The Limits of State-Led Land Reform: An Introduction. World Development. Vol. 37, No. 8 (2009).
Western Hemisphere

United States

25. David M. Cutler and Dan P. Ly, The (Paper)Work of Medicine: Understanding International Medical Costs, Journal of Economic Perspectives, Spring 2011, Vol. 25, No. 2, Spring 2011, pp. 3–25.

26. James H. Stock and Mark W. Watson. Disentangling the Channels of the 2007-2009 Recession. NBER Working Paper No. 18094, May 2012.

27. Marc Labonte. Reducing the Budget Deficit: Policy Issues. Congressional Research Service, April 22, 2011.

28. Michael D. Bordo, An Historical Perspective on the Crisis of 2007-2008. NBER Working Paper No. 14569, December 2008.

29. Lionel Fontagné and Ann Harrison, The Factory-Free Economy: Outsourcing, Servitization and the Future of Industry. NBER Working Paper No. 23016, January 2017.




Latin America

Western Europe

36. Patrice Muller and others, From Shadow to Formal Economy: Leveling the Playing Field in the Single Market. European Parliament, 2013.

37. Philip R. Lane, The European Sovereign Debt Crisis, Journal of Economic Perspectives, Summer 2012, Vol. 26, No. 3, Summer 2012, pp. 49–68.

38. Charles Wyplosz, "The Eurozone crisis: A near-perfect case of mismanagement," Journal of Applied Economics, Vol. XXXIII, No. 1, June 2014.

39. Marthe Nyssens, European Work Integration Social Enterprises : Between Social Innovation and Isomorphism. In Jacques Defourny, Lars Hulgård and Victor Pestoff, Social Enterprise and the Third Sector : Changing European Landscapes in a Comparative Perspective, London: Routledge, 2014, p. 211-229

40. Maria Skovager Jensen, Kim Martin Lind, and Henrik Zobbe. Enlargement of the European Union and Agricultural Policy Reform. European Integration, Vol. 31, No. 3, 329–348, May 2009.

41. Christian Kopf. Restoring financial stability in the euro area. CEPS Policy Brief, No. 237, March 2011.

42. Alberto Alesina, Rafael Di Tella, and Robert MacCulloch, Inequality and Happiness: Are Europeans and Americans Different? NBER Working Paper No. w8198, 2001.

43. Charles Wyplosz, The Six Flaws of the Eurozone. Economic Policy, 2016 pp. 559–606.

Great Britain

44. Gregory Clark, A Review Essay on The Enlightened Economy: An Economic History of Britain 1700–1850 by Joel Mokyr, Journal of Economic Literature 2012, 50:1, pp. 85–95.

45. Bruce A. Weinberg, An Assessment of British Science Over the Twentieth Century, Economic Journal, Vol. 119, June 2009. Pp. 252-269.

46. Alan Manning and Sanchari Roy, Culture Clash or Culture Club? National Identity in Britain, Economic Journal, Vol.120, February 2010, pp. 72-100.

47. Richard Green and Jonathan Haskel, Seeking a Premier League Economy: the Role of Privatisation. CEP/IFS/NBER conference, Seeking a Premier League Economy, London, 2000.




Germany

France

Sweden

57. Anders Forslund and Alan Krueger, Did Active Labor Market Policies Help Sweden Rebound from the Depression of the Early 1990s? From Reforming the Welfare State: Recovery and Beyond in Sweden, edited by Richard B. Freeman, Birgitta Swedenborg, and Robert Topel. The University of Chicago Press, 2010.

58. Andreas Bergh, The Rise, Fall and Revival of the Swedish Welfare State: What are the Policy Lessons from Sweden? IFN Working Paper No. 873, 2011.

59. Geoffrey E. Schneider, Sweden's Economic Recovery and the Theory of Comparative Institutional Advantage. Journal of Economic Issues, Vol. XLI, No. 2, June 2007.

60. David Rae. How Can Scandinavians Tax So Much?. Journal of Economic Perspectives, 2014, 28(4).

Central Eurasia

61. Barbara Czarniawska, Does Planning Belong to the Politics of the Past? Contemporary Economics, Vol. 6, No. 4, December 2012, pp. 36-48.

62. Michael Keren, The Yugoslav Firm versus a Wardian LMF, a Socialist Firm and a LMF in a Capitalist Market. Comparative Economic Studies, Vol. 56, 2014, pp. 676–695.

63. Irina Denisova and others, Everyone Hates Privatization, But Why? Survey Evidence from 28 Post-Communist Countries. Journal of Comparative Economics, Vol. 40, No. 1, February 2012, pp. 44-61.

64. Roberto Dell'Anno and Stefania Villa, Growth in Transition Countries: Big Bang versus Gradualism. University of Salerno, Department of Economics and Statistics Discussion Paper 122, 2012.

65. J. David Brown, John S. Earle, and Almos Telegdy, Employment and Wage Effects of Privatisation: Evidence from Hungary, Romania, Russia, and Ukraine, Economic Journal, Vol. 120, June 2009, pp. 683-708.

66. Nicholas Bloom, Helena Schweiger, and John Van Reenen. The Land that Lean Manufacturing Forgot? Management Practices in Transition Countries. NBER Working Paper No. 17231, July 2011.

67. Ariel BenYishay and Pauline Grosjean, Initial endowments and economic reform in 27 post-socialist countries, Journal of Comparative Economics 42 (4) (2014).

Asia

Japan

77. Keith Cowling and Philip R.Tomlinson,The Japanese Model in Retrospective: Industrial Strategies, Corporate Japan and the 'Hollowing Out' of Japanese Industry. Policy Studies, Vol. 32, No. 6, November 2011, pp. 569-83.

78. Katsuki Aoki and Thomas Lennerfors, Whither Japanese Keiretsu? The Transformation of Vertical Keiretsu in Toyota, Nissan and Honda 1991-2011. Asia Pacific Business Review, Vol. 19, No. 1, January 2013, pp. 70-84.

79. Edward J. Lincoln, Japan's Long-Term Economic Challenges. Comparative Economic Studies, Vol 53, 2011, pp. 455-474.

80. Uwe Vollmer and Ralf Bebenroth, The Financial Crisis in Japan: Causes and Policy Reactions by the Bank of Japan. The European Journal of Comparative Economics, Vol. 9, 2012, pp. 51-77.

81. Randall Morck and Masao Nakamura, Business Groups and the Big Push: Meiji Japan's Mass Privatization and Subsequent Growth. NBER Working Paper No. 13171, June 2007.

82. Hyeong-ki Kwon. Japanese Employment Relations in Transition. Economic and Industrial Democracy, August 2004.

83. Joshua Hausman and Johannes Wieland. Abenomics: Preliminary Analysis and Outlook, Brookings Panel on Economic Activity, March 20–21, 2014.

China
Africa

96. Peter Boone and others, The Surprisingly Dire Situation of Children's Education in Rural West Africa. NBER Working Paper No. 18971, 2013.

97. Leander Heldring and James A. Robinson, Colonialism and Economic Development in Africa. NBER Working Paper No. 18566, 2012.

98. Jenny C. Aker and Isaac M. Mbiti, Mobile Phones and Economic Development in Africa, Journal of Economic Perspectives, Summer 2010, Vol. 24, No. 3, pp. 207–32.

99. Miguel Nino-Zarazua, Armando Barrientos, David Hulme, and Sam Hickey, Social protection in sub-Saharan Africa: Will the green shoots blossom? MPRA Paper No. 22422, April 2010.

100. Xinshen Diao, Josaphat Kweka, and Margaret McMillan, Economic Transformation in Africa from the Bottom Up: Evidence from Tanzania. NBER Working Paper No. 22889, December 2016.

101. Nathan Nunn and Diego Puga. Ruggedness: The Blessing of Bad Geography in Africa. NBER Working Paper 14918, April 2009.

102. Jean-Claude Berthélemy and Josselin Thuilliez, The Economics of Malaria in Africa, WIDER Working Paper 2014/047 February 2014.

103. Margaret S. McMillan and Kenneth Harttgen, What is driving the 'African Growth Miracle'? NBER Working Paper No. 20077, April 2014.

104. Xinshen Diao and Margaret McMillan, "Toward an Understanding of Economic Growth in Africa: A Re-Interpretation of the Lewis Model," NBER Working Paper No. 21018, March 2015./a> NBER Working Paper No. 20077, April 2014.

Middle East

105. Timur Kuran, Why the Middle East Is Economically Underdeveloped: Historical Mechanisms of Institutional Stagnation.Journal of Economic Perspectives, 18 ( Summer 2004): 71-90.

106. Mthuli Ncube, John Anyanwu and Kjell Hausken, Inequality, Economic Growth, and Poverty in the Middle East and North AfricaWorking Paper Series N° 195 African Development Bank, 2013.

107. Patrick Imam and Kangni Kpodar, Is Islamic Banking Good for Growth? IMF Working Paper WP/15/81, April 2015.

108. Adeel Malik, A Requiem for the Arab Development Model. Journal of International Affairs, Vol. 68, Fall/Winter 2014.

109. Laura El-Katiri and Bassam Fattouh, A Brief Political Economy of Energy Subsidies in the Middle East and North Africa, Oxford Institute for Energy Studies Paper: MEP 11, February 2015.

home

résumé

courses

resources
hankamer school of business
baylor university

baylor economics