Dorothy E. Leidner, Ph.D.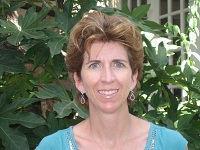 Dorothy E. Leidner, PhD is the Ferguson Professor of Information Systems at Baylor University and the Director of the PhD program in Information Systems, the only doctorate offered in the school of business. During the summers, she serves as a visiting professor at the University of Mannheim in Germany and ETH-Zurich in Switzerland. She became an AIS Fellow in 2011.
Dr. Leidner received her BA from the Plan II honors program at the University of Texas in Austin in 1986. She then received her MBA from UT-Austin in 1988 and her PhD in Information Systems, also from UT-Austin, in 1992.
Dr. Leidner's most cited research has been on the topics of knowledge management, virtual teams, and the use of IT in education. According to scholar.google.com, there are over 13,000 citations to Dr. Leidner's research. She has given invited seminars and presentations at more than 50 universities around the world. Her current research projects focus on IS strategy, social media use in organizations, and the role of IS in crisis response.
On a personal note, Dr. Leidner loves sports. She has been an avid tennis and soccer player since childhood. She was ranked as a junior tennis player and continues to find time to play. She has been coaching two girls' soccer teams for the past 5 years. Dr. Leidner also loves music. She studied piano at the SMU piano preparatory department from age 6 to 18. She continues to learn new repertoire and practices regularly. Additionally, Dr. Leidner has a personal interest in languages. She speaks French and German, and hopes to learn Spanish next. Her greatest joy is her three beautiful daughters and husband. They enjoy spending the school years in Ft. Worth and the summers in her husband's hometown in Germany.
Baylor University
Hankamer School of Business
P.O. Box 98005
Waco, Texas 76798-8005
USA
Phone: (254) 710-3493
Fax: (254) 710-2258
Email: Dorothy_Leidner@baylor.edu