Chuck Delaney's Personal Page
Welcome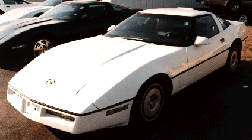 Personal Background

Originally I am from New England having been born and brought up in Shelburne Falls, Massachusetts a small town in the western part of the state. I went to the University of Rhode Island, graduating in 1974 with a B.A. degree in economics. I worked for several years in the New England area before moving to Florida to pursue my master's and doctorate degree. After 9 years in Gainesville, Florida I moved to Waco, Texas in 1988 having accepted a position as an assistant professor in the Hankamer School of Business at Baylor University.


My hobbies are backpacking and camping in Big Bend National Park; truly one of the most beautiful places on earth, but don't tell anyone or else too many people will start going there.


Another of my avocations is Australia where I have spent 3 of the last 4 summers. Most of my time is spent in Melbourne with occasional sojourns to South Australia, Tasmania, and New South Wales. If you get to Melbourne please drop by the Malvern Hotel and say "G'day" to Alec, David, Big Macker, Sailor, Little Tony, Adrian and all the regulars you'll find spinning a yarn around the fireplace. Some of the best folks you could ever hope to meet. Also, another place of interest is the Court Jester in Prahran (a suburb of Melbourne). Be sure to ask for Martin, the licensee. He's a good friend and very knowledgeable about what to do and see while in Melbourne. A trip to Melbourne would not be complete without dinner at Amarettos. The owner, Joe, is opera trained and will gladly sing a rendition of Danny Boy that will bring tears to your eyes. Start the meal with oysters Amaretto, the house specialty. If you get a chance drive the Great Ocean Road from Geelong to Portland near the border of Victoria and South Australia. Outstanding scenery and a drive you will never forget. Both Melbourne's and Sydney's zoos are truly world class.


My 1985 Corvette also qualifies as a hobby as I spend a considerable amount of time pampering her. Soon I will scan in a photo of my "baby" so you can check her out. The photo on this page is one of a 1986 that I "borrowed" from another website. I purchased the vehicle in 1995 from a friend who got the "Corvette fever" and just had to have another, newer Vette. Now I've caught it!! If you are into Corvettes be sure to check out the Vettenet. This is a great group of Corvette enthusiasts some of whom are extremely knowledgeable and quite willing and able to help out with questions and problems. Also, if you are close by, you may want to check out the CenTex Vette Club which meets the first Tuesday of every month at Pappa Rollos on Valley Mills.

Other hobbies and interests include: jogging, antique collecting, saltwater fishing, cooking, wood bowl collecting and reading. Sam Keen's books are a favorite and very thought provoking. He and I share an amazing number of similar experiences in life so, perhaps, that has something to do with it. Other authors whose work I enjoy are Tom Clancy, Cormac McCarthy, J.R. Tolkien, C.S. Lewis, Faulkner, and Twain. And, of course, the work of Australia's poet laureate A. B. "Banjo" Patterson. You might say I am a man of eclectic tastes in literature as well as most everything else.


Return to my home page .

Send email to Charles_Delaney@baylor.edu.

---